February saw eLife Ambassadors holding calls based around shared interests, including equality, reproducibility, preprints and peer review, funding opportunities, the Indian ECR community, transparency and careers and mentoring. The outcome was a series of action plans to address issues which are listed at the bottom of this post.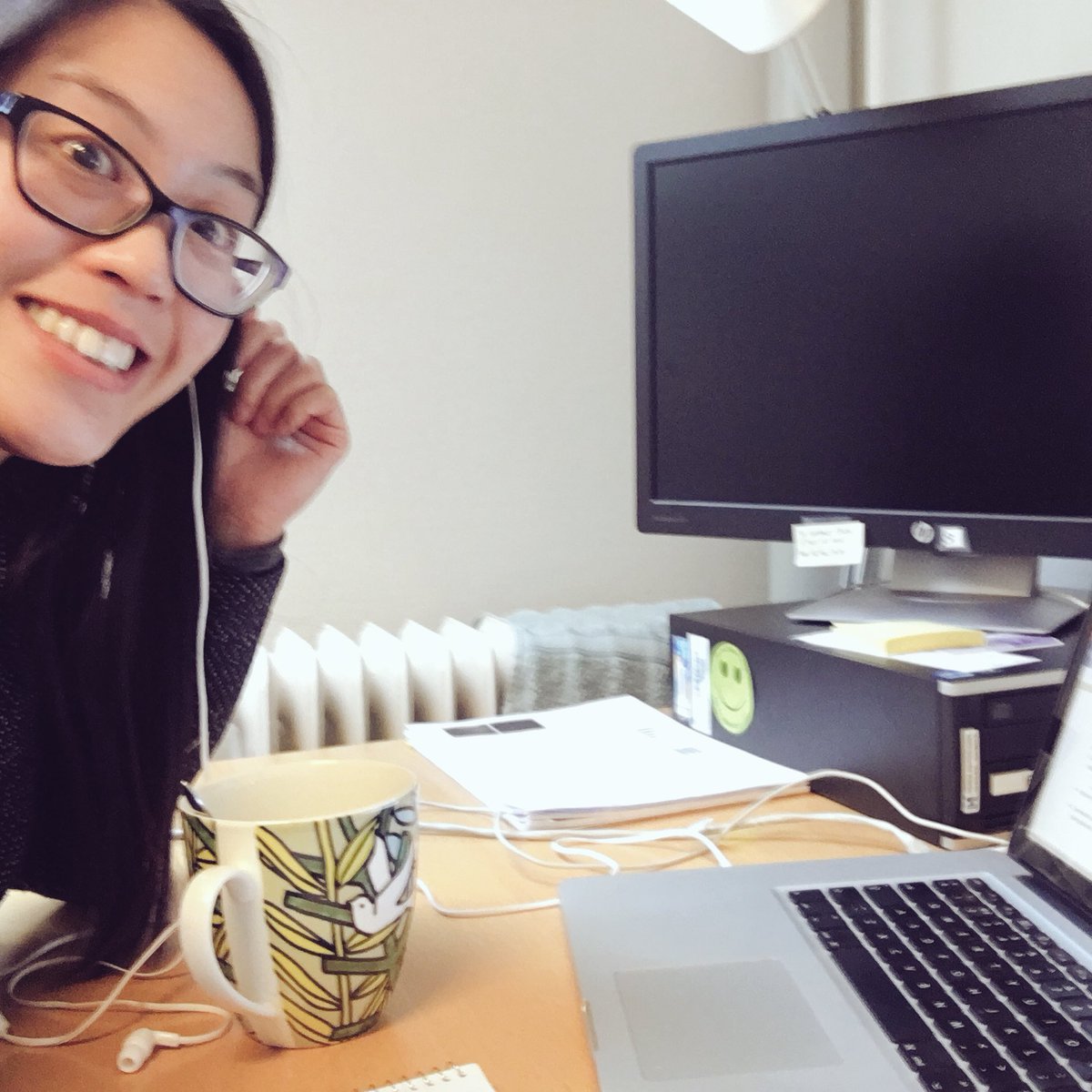 Brief Updates
In other developments Ulrike Boehm and Sam Hindle attended the ASAPBio Meeting on Transparency, Recognition, and Innovation in Peer Review. It was a hugely successful event with influential players in scientific publishing, talks and discussion demonstrated a large appetite for change in the way science is shared and reported. A summary can be read here.
Several Ambassadors launched preprint journal clubs, including Ahmet Barkibas at UMass and Ed Emmott and Harrison Sprecht at Northeastern University.  Daniela Saderi worked with Adriana Bankston from the Future of Research to educate neuroscientists about preprints at the 41th MidWinter Meeting of the Association for Research in Otolaryngology in California. In addition Emmy Tsang added to the resources hosted on PREreview to help you set up your own preprint journal club, including email templates.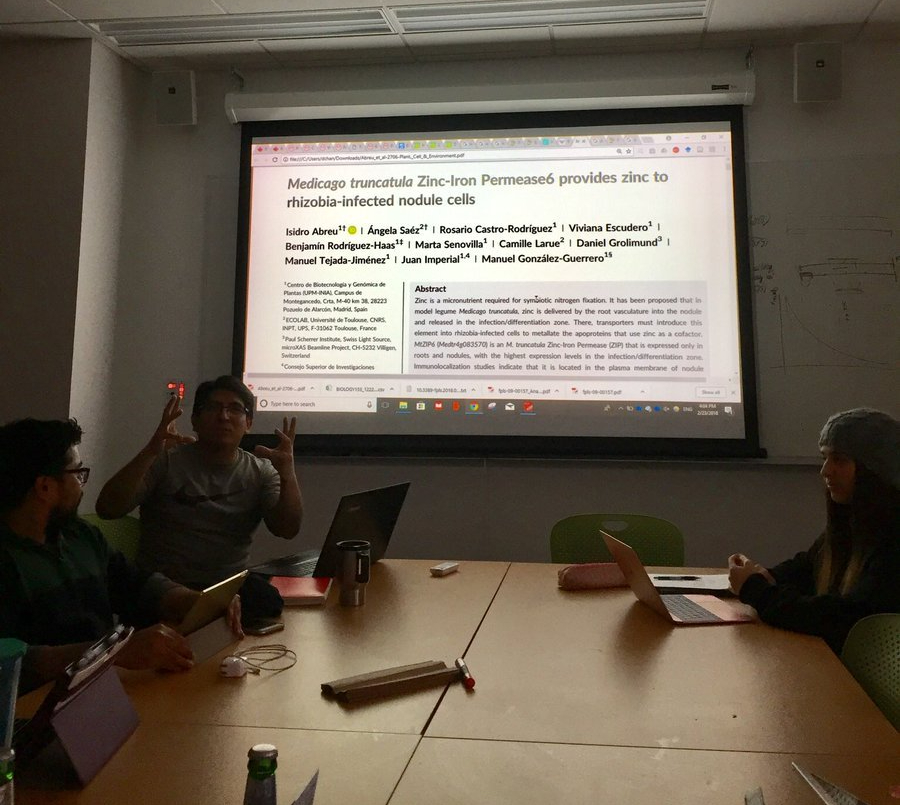 Sophie Acton in collaboration with Yanlan Mao another career development fellow at the MRC Laboratory for Molecular Cell Biology in London, started putting together a set of guidelines for new PIs on track to university positions/proleptic appointments.
eLife ECAG member Benjamin Schwessinger announced the first 'Reproducibility for Everyone' workshop with a call to contribute and participate. The workshop will be held at the American Society for Plant Biology meeting on July 15, Montreal, Canada, with support from eLife, Addgene, CodeOcean and Protocols.io. Ambassadors are invited to host the workshop at their institutions.
There were local gatherings of Ambassadors in Canberra, Cambridge, London, Montpellier, Baltimore and New York.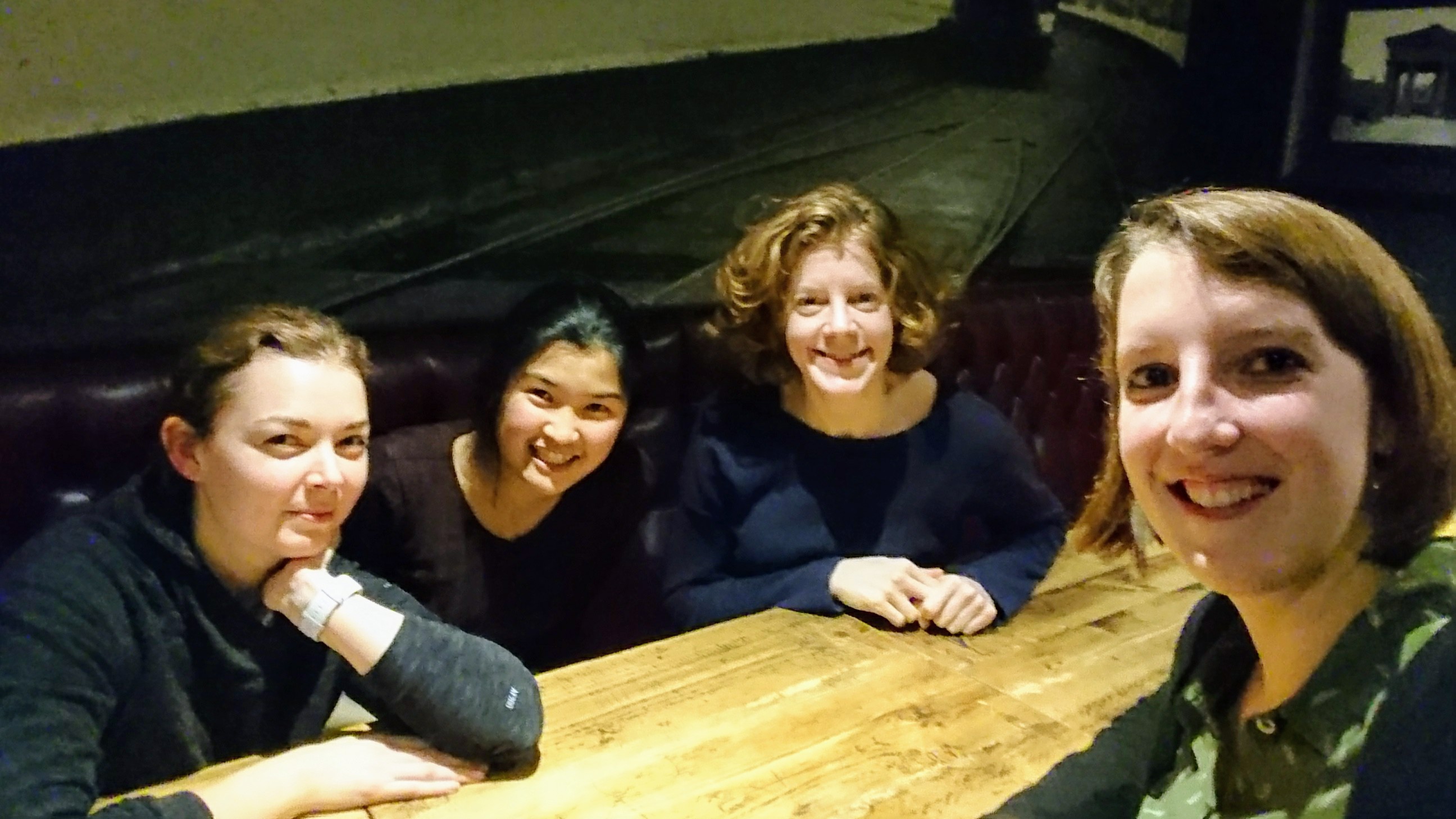 Image: Sophie Acton, Hannah Wang, Emmanuelle Vire and Lotte de Winde at an eLife Ambassadors meet-up in London
eLife Ambassador projects
If you are interested in getting involved, names of individuals leading the projects are provided in brackets
Reproducibility
Rigour workshops

(Benjamin Schwessinger)

Bio-protocols

ECR Special Issue (Modesto Rodriguez)

Computational rigour tips for reviewers  (Zuzana Hofmanova and Vivek Bhardwaj)
Equality
One day equality e-conference (Lipi Thukral)

Equality

workshops

(Elisa Floriddia)

ECR African science community (Melissa Chola Kapulu)

LatAm ECR community (Juan Quintana/John Burns/Pablo Saez)

Initiatives under development/consideration:

Support for ECRs with disabilities (Carmen Lia + Sofia Araujo)

Equality 'Hackathon' (Sarvi Sarabipour)

Highlighting work of minority scientists (Sarvi Sarabipour)
Funding
Funding opportunities database

(Aziz Khan and Juan Quintana)

Online forum for ECR community 'ECRCentral' (Aziz Khan/Cristiana )

Fair funding

investigation

(Julia Steinberg, Lotte de Winde and Uschi Symmons) – with conversation ongoing in the new #fairfunding channel

Funding opportunities for Indian Ph.D. students (Prateek Jain & Rintu Kutum)
Indian Ambassadors
Indian Early-career Meeting (Venkat Ramaswamy)

Organising workshops on 'Reproducible Scientific Analysis' (Rintu Kutum)
Transparency
Exploring projects to start a meta-research analysis (Tracey Weissgerber)
Careers and Mentoring
Publishing interviews with former researchers about careers outside academia (Chloé Yeung)

Collating interview prep questions for postdocs (Shan-e-Ali Zaidi)

Collating recruitment questions for PIs

Collating advice and resources on peer mentoring schemes
Preprints and peer review
Preprint journal clubs (Danelia Saderi and Sam Hindle)

Initiatives under development/consideration:

Advocating for ECR peer review training opportunities

Collating resources
What eLife Ambassadors have been reading
A selection of articles and resources shared by Ambassadors on Slack and Twitter