By Pablo J. Sáez (@pj_saez), Postdoctoral fellow at Institut Curie, eLife Ambassador.
A lot of young scientists around you, like myself, may have made up their minds to pursue a career in academia. However, we know that only a handful of the newly formed PhDs and Postdocs will have the interest but also the support, the opportunity, the enthusiasm and finally the endurance, to forge an academic career. Nonetheless, I feel that the community does not fully accept this reality.
In an attempt to increase awareness of scientific life outside academia, the ADIC (from the French: L'association des doctorants et jeunes docteurs de l'Institut Curie) organizes 'Career Days'. The latest iteration of these Career Days, in 2018, was supported by the eLife Ambassadors initiative and hosted a scientific editor from Wiley, Dr. Alejandro Montenegro-Montero (@aemonten).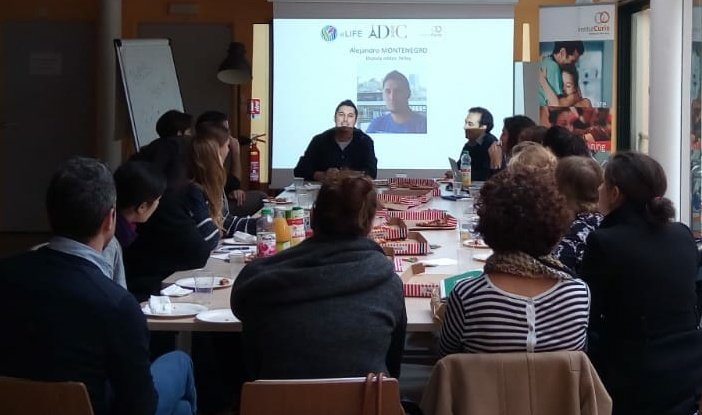 Changing the focus
In general, when the Institute welcomes invited speakers, they have a tight agenda where they talk to mostly, if not exclusively, PIs. This time was different, and the focus was on the early career researchers (ECRs). In a very intense day, Alejandro Montenegro-Montero had one-to-one meetings with postdocs and PhD students who were interested in pursuing a career in scientific publishing, and had specific questions. The day continued with a lunch with more than 20 attendees in an AMA (Ask Me Anything) session, which was followed by another round of meetings with ECRs.
What does an editor do?
The attendees asked about what an editor does on daily basis, so Alejandro spoke about his activities, which include reading papers -several per day in his case, orchestrating the peer review process, and making decisions on each manuscript. In addition, his role includes attending scientific conferences to stay up-to-date in the field, discussing review articles on specific topics with experts in the field, getting feedback from the community, and, of course, encouraging submissions and promoting his journal (Health Science Reports ).
What, however, is required to be an editor? According to Alejandro, to start, you should enjoy reading papers from wide variety of topics, some quite different from your area of expertise. Good communication and networking skills are definitely a plus, as is "email etiquette", since a significant part of the job entails communicating with the community.
How is the process of getting an editorial position? Well, not so different from getting another job. An interview takes place after your résumé goes through the first filters. Then, some potential employers might ask for a 'test', which often involved reading papers and recommending a course of action (reasons to accept or reject it, etc.).
Leaving academia
There are challenges to leaving academia; some colleagues might not agree with your decision, and might even discourage you from following that path. However, Alejandro insisted that if you are leaving academia you need to follow your gut and just take a chance.
Below, I present a few of tips and tricks about some of the topics discussed, and some resources, too.
Peer Review
One of questions that emerged during the discussion was about the quality of the comments Alejandro receives from the reviewers and that they are not always as comprehensive and detailed as one would want. It's important that ECRs are trained in peer review, and assisting your PI might be a good way to start. Also, there are some online resources that might help (https://www.acsreviewerlab.org/ , https://publons.com/blog/publons-academy/). Alejandro said that a key point to keep in mind is that during peer review the author is a colleague asking for your help to go forward with his/her research.
Where to publish?
Once you have all your data analyzed and have drafted the paper, the key question is: to which journal will you submit your paper? Typically, this requires an agreement between the supervisor and the 'first author', but sometimes it's difficult to reach consensus, especially when the focus is only the impact factor (a condition also known as 'impactitis'). However, this is a problem of the whole academic system that has based hiring/promotion criteria on this metric, and I think that it is our mission (of all of us!) to change it. The choice of journal could lead to what is called 'journal shopping': going down the ladder of impact factor from one journal to another one aiming for acceptance without significantly changing the drafted paper in light of previous reviews.
Here is a tip from Alejandro to avoid this tiring situation and to get your paper published early: take time to choose the 'next journal'. You are sure to find a journal within your scope that will be happy to publish your paper. If your supervisor does not agree, well, try to agree on a list of 2-3 journals to submit the paper and you will see the results.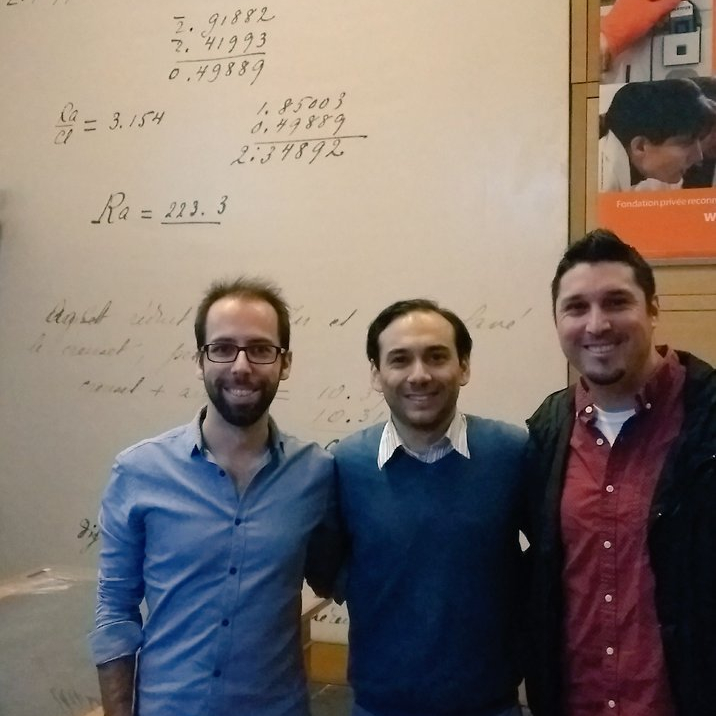 Preprints, are they a solution?
The following day, we hosted Ricardo Henriques (@HenriquesLab), an advocate of open access and preprints. Interestingly, in his experience, the use of preprints is tightly associated with the promotion of the work on social media (i.e. Twitter) and/or with an extended network of colleagues. This seems a better way to get feedback, corrections, suggestions, and even collaborations. A trick from Ricardo is to submit his article to biorXiv a couple of weeks before submitting to a journal once he's gathered all the comments received.
It was a great experience to see many ECRs discussing and brainstorming how to contribute improving the way we do science nowadays, and we will certainly host another one such event in the coming year.
Do you want to pursue an academic career? What do you think about preprints? Please share your thoughts with us below or on Twitter.