"What makes a good paper?" is a great question that many scientists still ask themselves when they submit their work for consideration to be published. One of the most common questions to editors is – how do I get my work into your journal!
When collecting feedback from our first PREreview journal club at UIUC this question was raised by a number of participants. In an attempt to address this, I drafted some notes (see below) based on my experience as a researcher, and time spent working with editors at eLife. I also produced a rubric to help those starting out to identify key aspects in a paper which you can find at the end of the piece. This is no means complete, so if you have any things to add or remove I would love to hear from you in the comments section at the bottom.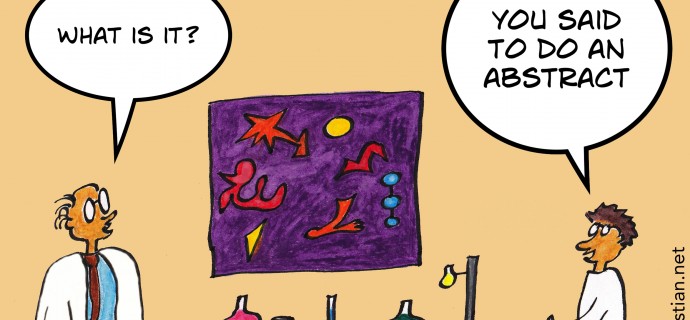 What makes good research is highly subjective, but there are some common things to look out for. A good place to start is the criteria for acceptance in some of the top general research journals, these publications have a wide readership and large influence. The following text is taken from their websites and I have highlighted the key phrases in bold.
Nature "the principal criteria for publication of scientific papers (Articles and Letters) in Nature are that they: report original scientific research (the main results and conclusions must not have been published or submitted elsewhere); are of outstanding scientific importance; reach a conclusion of interest to an interdisciplinary readership."

Science "seeks to publish those papers that are most influential in their fields or across fields and that will significantly advance scientific understanding. Selected papers should present novel and broadly important data, syntheses, or concepts. They should merit recognition by the wider scientific community and general public provided by publication in Science, beyond that provided by specialty journals."

Cell "publishes findings of unusual significance in any area of experimental biology, including but not limited to cell biology, molecular biology, neuroscience, immunology, virology and microbiology, cancer, human genetics, systems biology, signaling, and disease mechanisms and therapeutics. The basic criterion for considering papers is whether the results provide significant conceptual advances into, or raise provocative questions and hypotheses regarding, an interesting and important biological question."

eLife "Will be a venue for outstanding work, but what will the editors be looking for when they evaluate a new submission? In general, our goal at eLife is to be selective but also inclusive – to judge a work's potential significance or influence as broadly as possible. A new report might offer fundamental biological insight, brilliant methodological inventiveness, or profound societal benefit."

PLOS Biology "Features works of exceptional significance, originality, and relevance in all areas of biological science, from molecules to ecosystems, including works at the interface of other disciplines, such as chemistry, medicine, and mathematics. We also welcome data-driven meta-research articles that evaluate and aim to improve the standards of research in the life sciences and beyond. Our audience is the international scientific community as well as educators, policy makers, patient advocacy groups, and interested members of the public around the world."
There are two key things that each of these journals are looking for: findings should be (1) novel, representing a significant advance on prior understanding or opening up a new area of research (2) of broad interest to scientists beyond an individual discipline. This represents the mainstream view of what constitutes 'good science'.
The next category includes work that which is of excellent quality but may be limited in interest to a particular sub-discipline. These papers tend to end up in the top specialist journals for a given area. To provide an example we can look at requirements for acceptance in The Plant Cell, which is one of the top locations for papers in plant science.
The Plant Cell "publishes novel research of special significance in plant biology, especially in the areas of cellular biology, molecular biology, biochemistry, genetics, development, and evolution. The primary criteria for publication are that the article provides new insight that is of broad interest to plant biologists, not only to specialists, and that the presentation of results is appropriate for a wide audience of plant biologists. The Plant Cell was founded on four key tenets: (1) to publish the most exciting, cutting-edge research in plant cellular and molecular biology, (2) to provide the most rapid turnaround time possible for reviewing and publishing a research paper, (3) to feature the highest quality reproduction of data, and (4) to provide, in the front section of the journal, a more interactive format for commentaries, opinion pieces, and the exchange of information and ideas in review articles, meeting reports, and insightful overviews of featured research papers."
The idea of novelty and significance are still there, but gone is the requirement that it appeals to a general audience.
Elsewhere, there is a growing acceptance that excellence needs to mean something more than just novelty and general interest. What makes a paper good should also include the idea of "soundness" – aspects such as how well the methods, code, and data are documented so that others can reproduce the work.
On the flip-side, there are many things to be aware of when assessing whether a paper is poor or not. There's not enough time to go into it here, but a great place to start is an article on PLOS Blogs on how to spot 'research spin'.
Based on these guidelines I have drafted the following rubric on what makes a good research article to help you when assessing your next preprint. Note what constitutes a good methods paper is something entirely different, also there some studies are aimed at investigating replication in which case standards of novelty do not apply, and some sub-disciplines have specific characteristics – such as pre registration of experimental plans. I hope it comes in useful, and please do let me know if you have any suggestions.