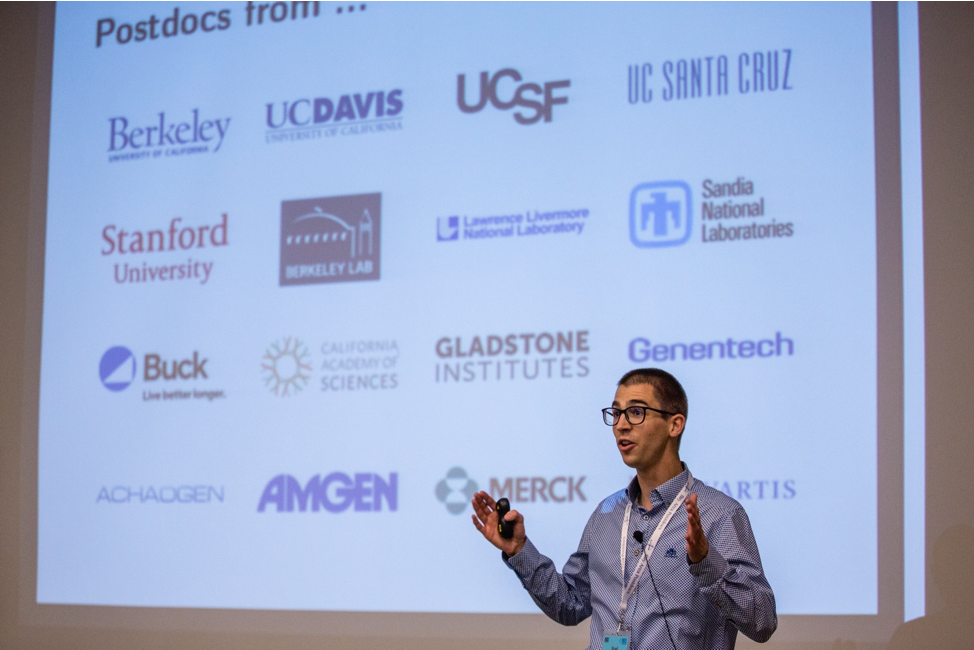 On September 8th, 2018, postdocs from around the San Francisco Bay Area attended 3rd edition of the Bay Area Postdoc Symposium at Lawrence Berkeley National Lab.  The event was organized by the Bay Area Postdocs Association (bayareapostdocs.org), a volunteer group which seeks to foster inter-institute collaboration and professional development opportunities amongst postdocs in the greater San Francisco Bay Area.
Postdocs from Lawrence Berkeley National Laboratory, Buck Institute, Gladstone Institutes, Sandia National Laboratories, Stanford University, UC Berkeley, UC Davis, UC San Francisco, UC Santa Cruz, as well as postdocs from several industry partners, all attended the 2018 symposium.  eLife was happy to support this gathering and had eLife Ambassadors on hand to discuss eLife's support of early career researchers (ECRs).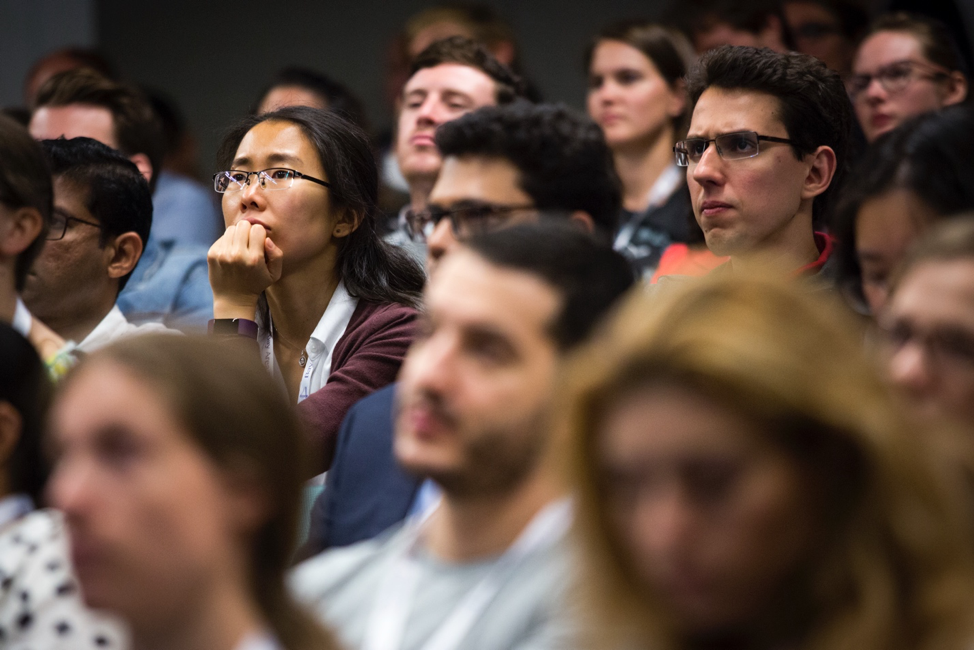 Featured keynote talks from Dr. Gary McDowell (Executive Director, Future of Research) and Dr. Geraldine "Geri" Richmond (Professor, University of Oregon) discussed the current state of postdoctoral training.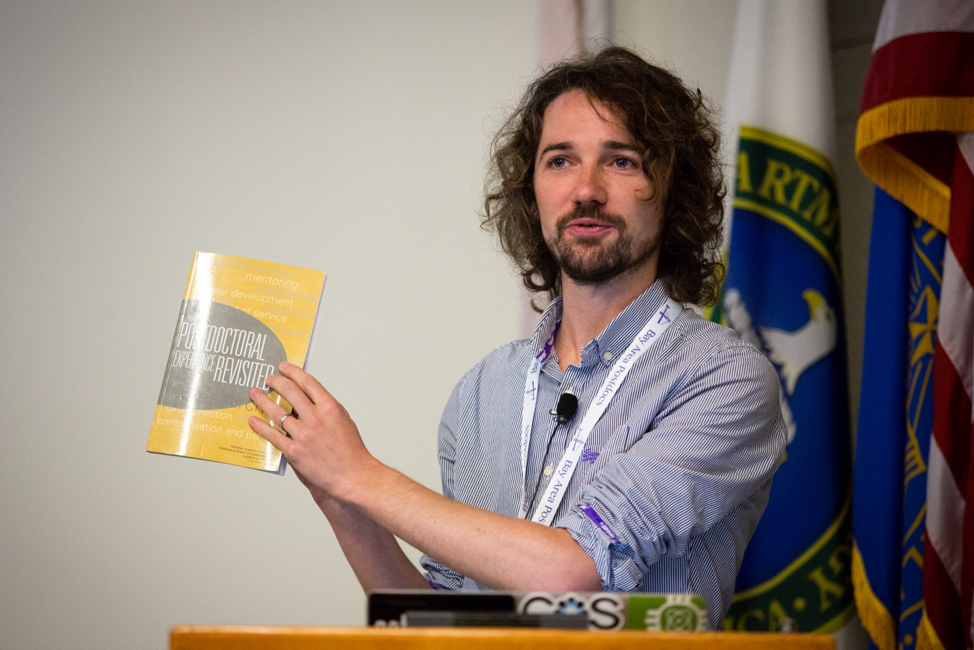 Dr. McDowell discussed several of the challenges facing postdocs and early career researchers in the current ultra-competitive environment.  He emphasized the need to explore "alternative" career paths outside the traditional academic route.  He also emphasized that the need for providing career guidance for postdocs is not a new issue, as he ready reports from over 20 years ago discussing these same issues.  However, he emphasized that dealing with these issues is new, and he urged postdocs to take advantage of the resources provided by the Future of Research (http://futureofresearch.net/) which has partnered with eLife on a variety of ECR issues.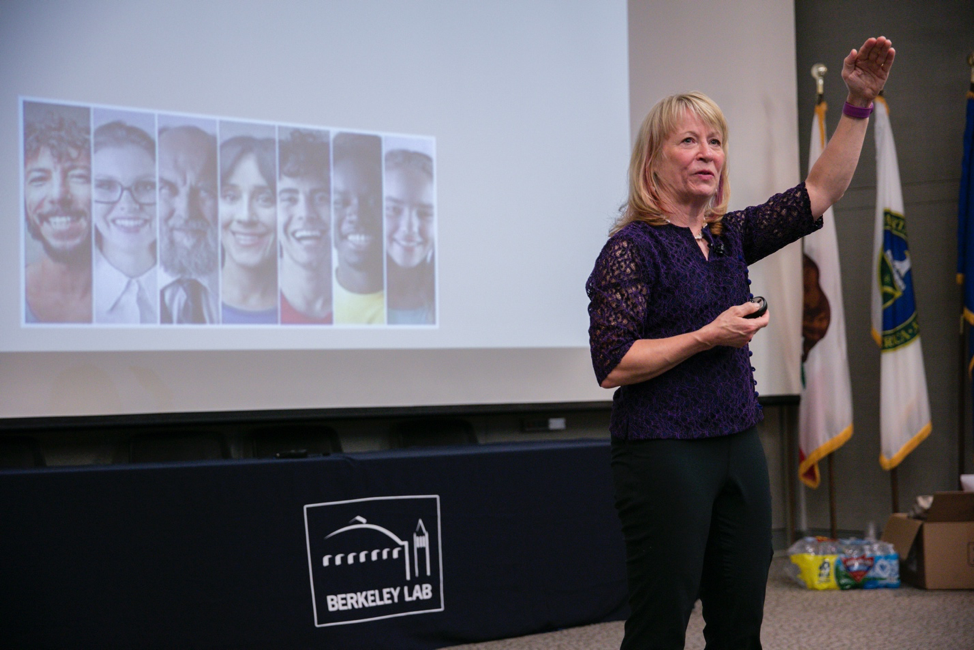 Dr. Richmond discussed her own career path in science and her roles in science outreach and policy as founding and current director of COACh, an organization working to increase career success of women scientists and engineers around the world through innovative programs and strategies. Dr. Richmond encouraged postdocs to participate in improving postdoctoral training by filling out a COACh survey for postdocs (https://www.surveymonkey.com/r/2018BAPS), and urged postdocs to be proactive and take control of their own career fates.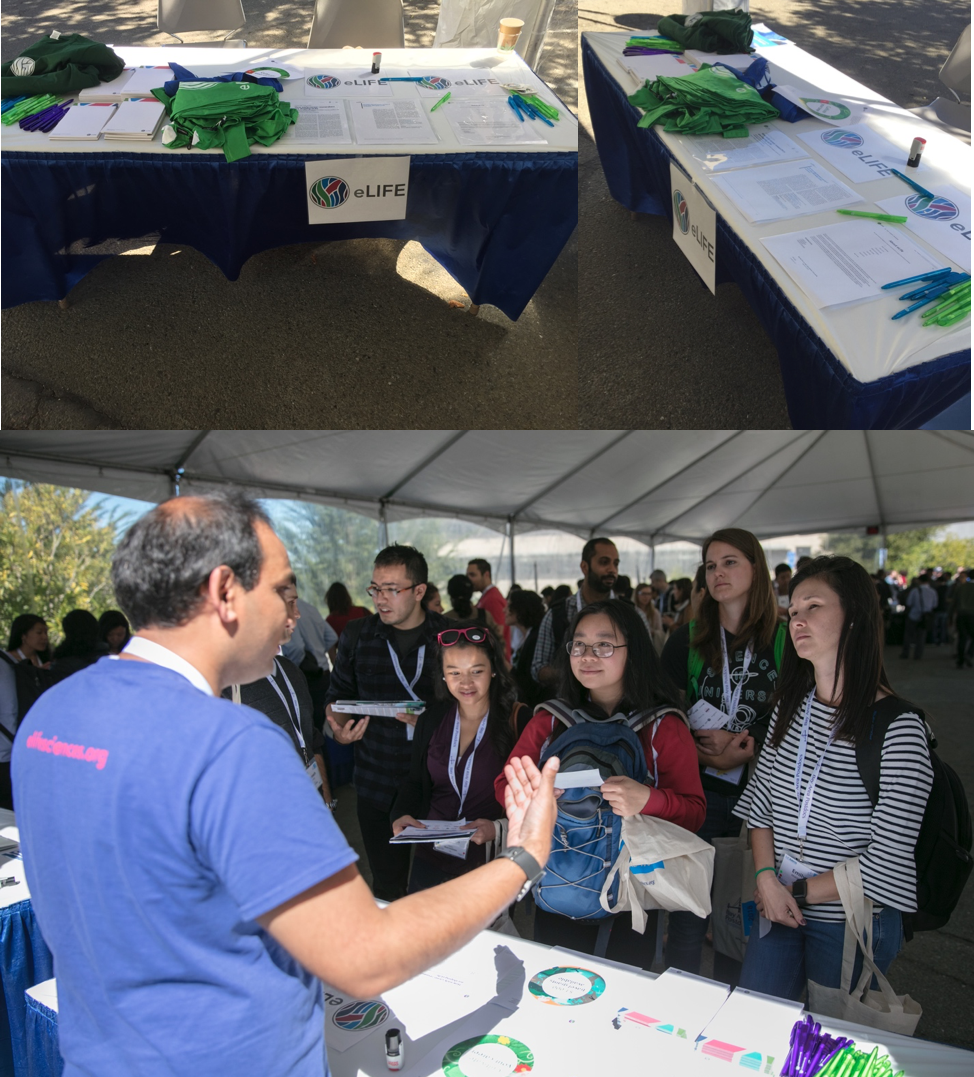 As a sponsor of the Bay Area Postdoc Symposium, eLife had a booth to interact with Bay Area postdocs to discuss eLife's support of ECRs (https://elifesciences.org/about/early-career).  Many Bay Area postdocs expressed interest in becoming ambassadors and participating in peer review.  We recommend interested postdocs keep track of eife initiatives on the eLife website, sign up to the eLife Early-Career Community newsletter or follow @eLifeCommunity on Twitter.
Thanks to all the postdocs, volunteers, sponsors and keynotes who made this event a success.  eLife was happy to be part of an event that helps postdocs prepare for the next phase of their professional life!
---
By Jason Fernandes